Full-Cab Simulator

One-to-one replica
The inside of the cab is a one-to-one replica of the actual rolling stock you wish to simulate. Your trainees will drive with the real instrumentation.

Most intense immersion
For the sake of full immersion, the accurate 3D reproduction of your network is displayed on a large field of view. We use the latest technologies to recreate the most efficient learning environment.

Realistic sound environment
Our simulators provide a true ambient sound environment for drivers. Moreover, we implement an exact copy of the real communication system.

Accurate sensations
The simulated vehicle behaviour will match the physics reactions of the actual rolling stock. To go even further, your simulator can be installed on a dynamic platform.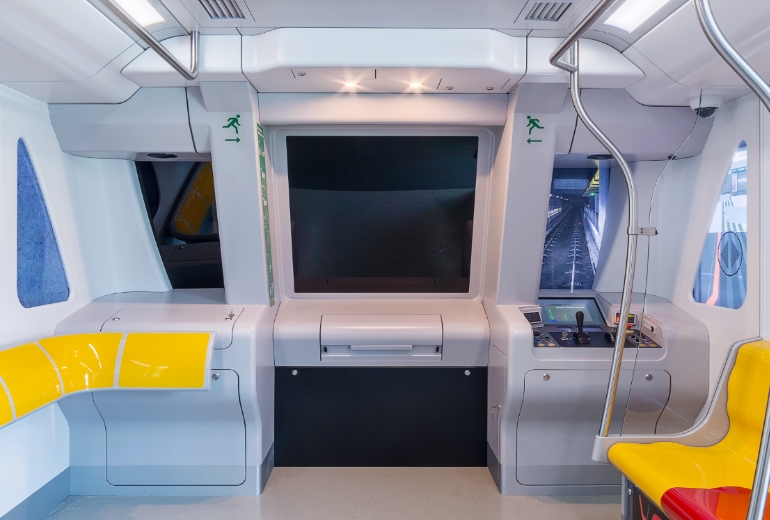 360° virtual full-cab tour