Driving Simulators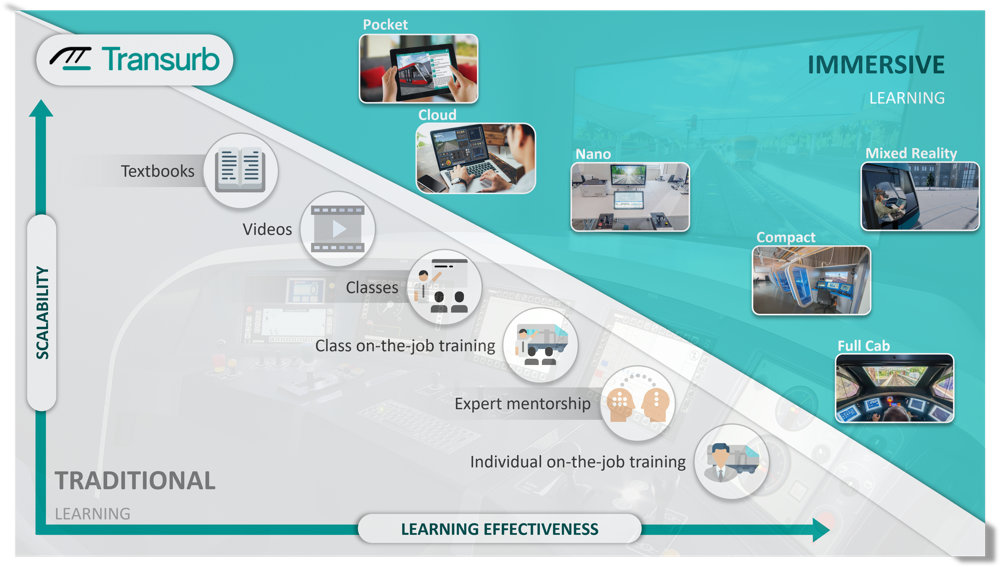 Our philosophy

Pedagogy
Since we design training solutions, pedagogy is at the center of our preoccupations. This is why our production team constantly works on improving your user experience with a complete and intuitive solution.

Co-creation
We work on solutions for and with you. At Transurb, we know that the best way to meet your genuine requirements is to collaborate with you throughout the entire project.

Upgradability
Well-designed solutions are solutions evolving through time! We put a great focus on scalability, adaptability and value for money by designing configurable, extendable and modular solutions.

Flexibility
We understand the importance of providing specific solutions and we can adapt our offer to any singular demand. We aim to offer the best balance between flexibility and efficiency.