― The right solution for every need ―
If you are convinced of the necessity to invest in simulation training but are unsure about which solution you should go for, we are here to help!
Based on our experience, each type of simulator has its advantages and drawbacks. The point for you is to determine your needs in terms of immersion and scalability. We have exemplified this on the following graph: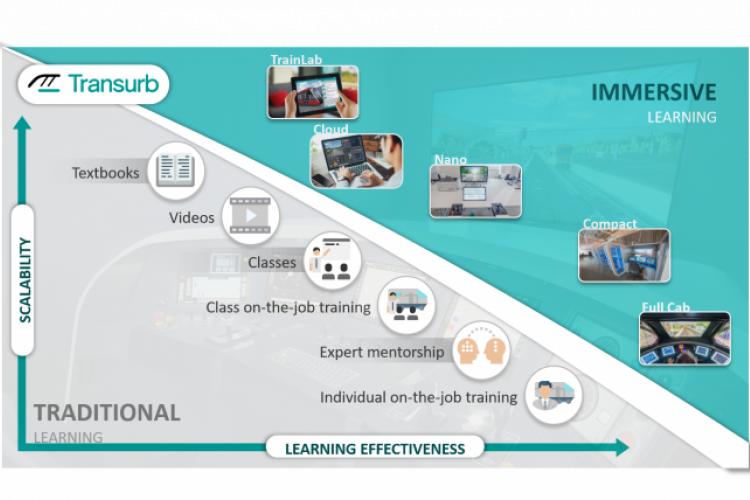 First off, you may observe that the graph opposes "traditional learning" to "immersive learning" methods. Simulators involve more senses than textbooks and lectures, and therefore involve learners more actively, which results in a higher learning retention. If you are not convinced of this or simply want to know more about this subject, we invite you to read this article.
Then, each learning tool displays a variable degree of scalability, which means they each have various constraints regarding costs, space, transportability, and accessibility.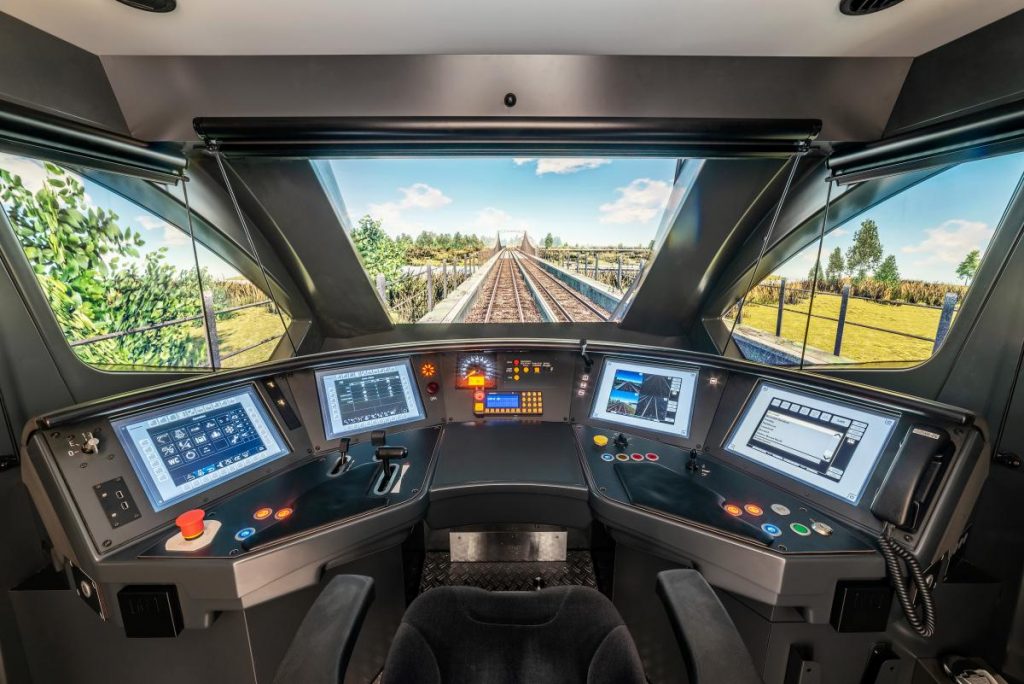 Full-Cab Simulator
Take the for Full-Cab instance, one of the most immersive solutions on the market. By replicating the full cabin interior, this simulator offers a very high degree of immersion to learners and thereby leads to particularly effective training sessions. But at the same time, this type of simulator is not very scalable since it is a rather large piece of equipment, meant to stay put, and costly to replicate for a large number of simultaneous users.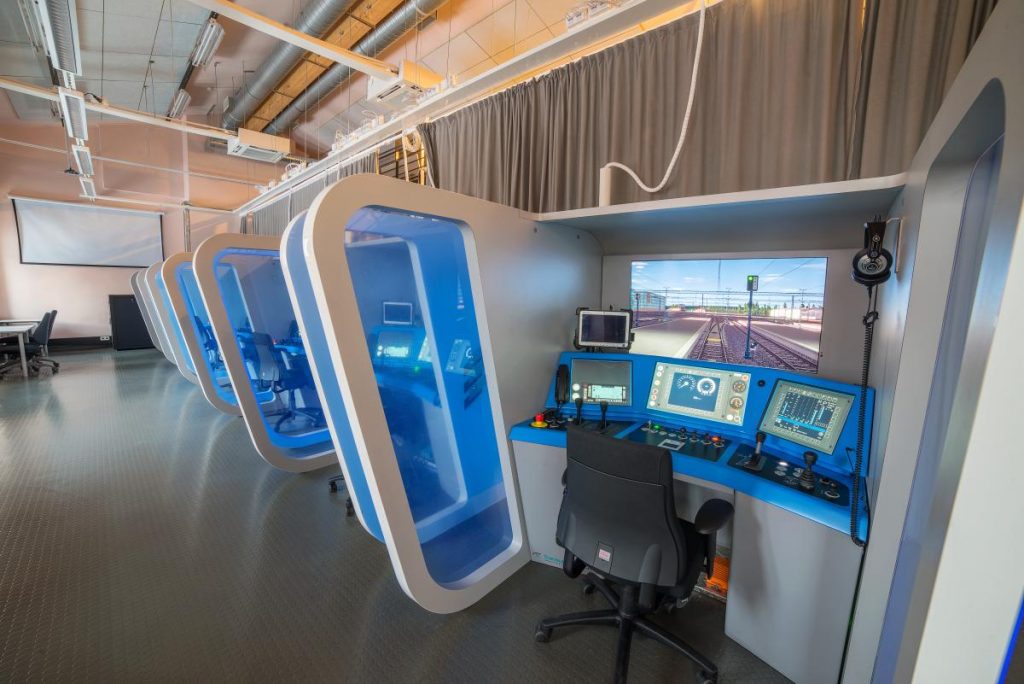 Compact Simulator
Placed a bit higher on this scalability ordinate is the Compact simulator, which finds a proper balance between space optimisation and immersion. This simulator, which replicates the driving desk of your rolling stock, offers a high degree of immersion to drivers while minimising the space in the simulation room.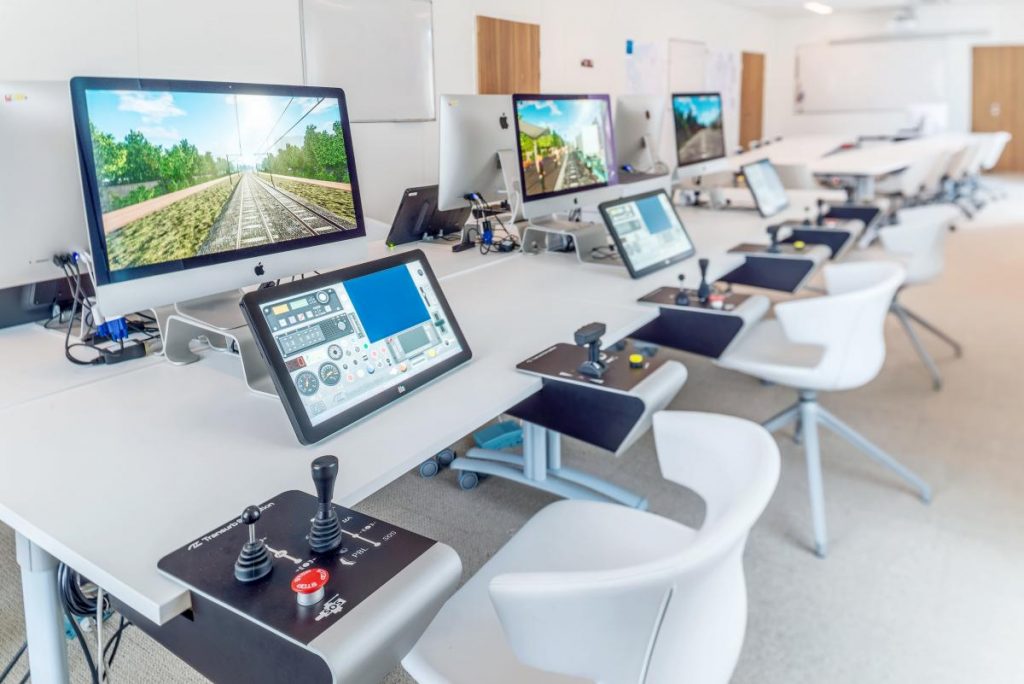 Nano Simulator
If you want to give consistent and standardised training to a large number of learners located in different rooms, stations or depots, the Nano simulator could be of particular interest to you. Thanks to its simplified instrumentation that can be easily clipped onto your desk and connected to two screens, this type of simulator can easily be transported in travel suitcases from one depot to another. That way, the training goes to trainees, not the opposite.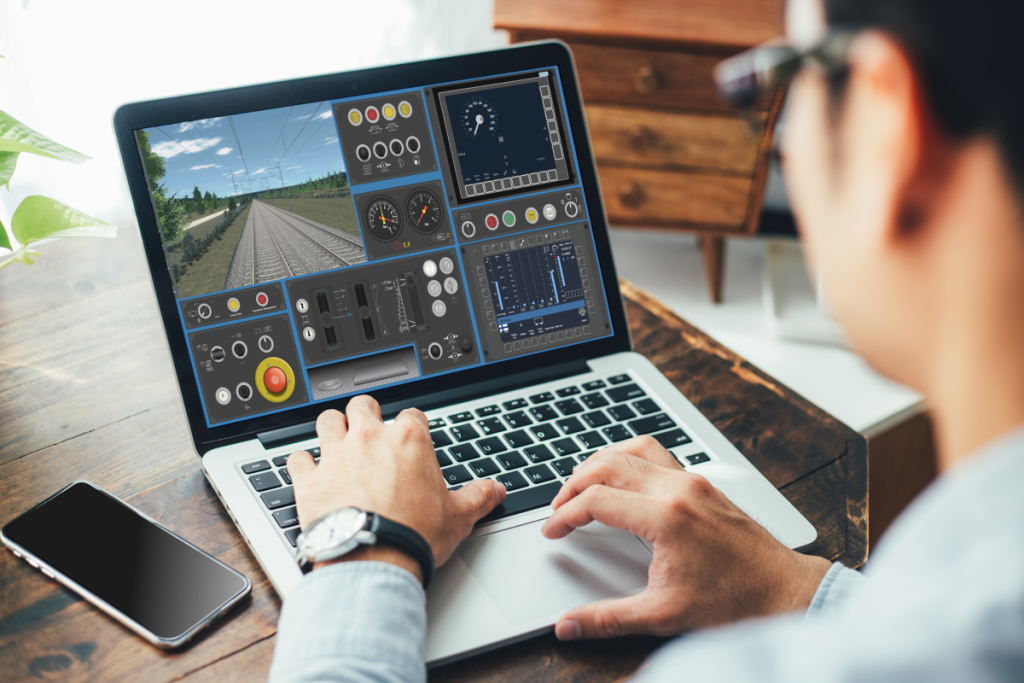 Cloud Simulator
The simulation software present on all simulators can even be accessed via the Cloud via any personal computer, which allows learners to train from home, without having to be physically present on the training site.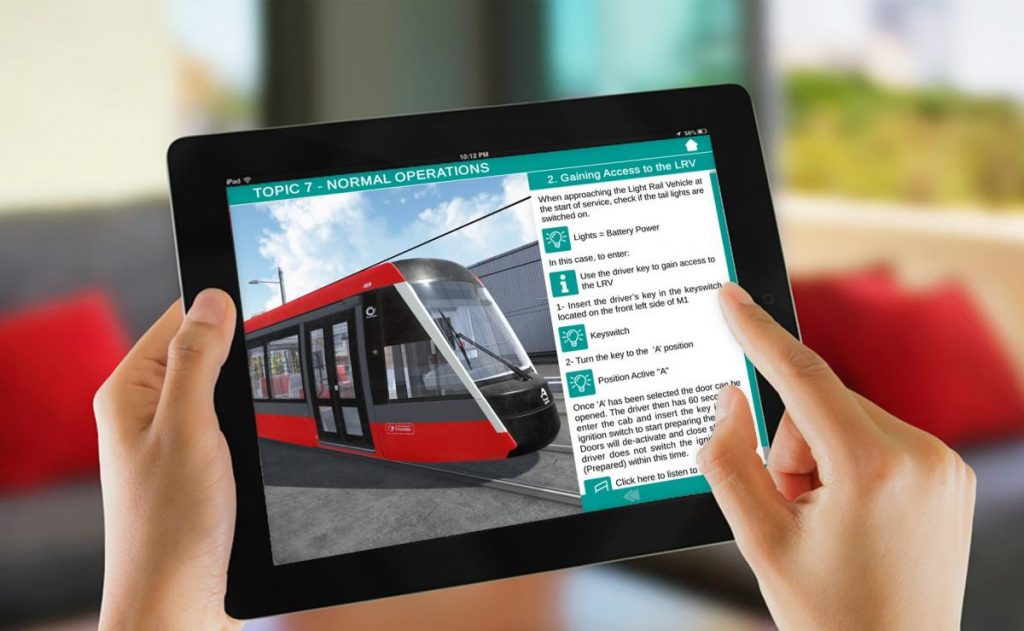 TrainLab
This highly scalable training tool has an even more scalable counterpart: TrainLab. This multi and cross-platform application is available on computer, smartphone and tablet and can be accessed via Windows, iOS, Android, Virtual Reality and SCORM. Learners can thereby discover their rolling stock, interact with customised 3D environments and learn specific procedures anywhere, anytime.
Each type of simulator offers a different degree of immersion and scalability. It all depends on your training needs. In most cases, the ideal setup is a combination of various simulators, which optimises the client's investment since the exact same software runs on all our systems. But we know each project is unique as we have been delivering advanced training solutions all over the world for more than 18 years. We would therefore be happy to discuss your project with you and help you determine which training tool would best help you achieve your training goals.