For the third time in two years, Transurb won an international call for tenders in Australia. The operator of the metropolitan Sydney area (Sydney Trains) and the transport authority (TfNSW) have selected Transurb to provide outstanding solutions dedicated to ETCS training.
Sydney Trains Strives for Safety and Performance
The Sydney Trains network counts eight lines, 178 stations and an electrified track of 961km. The suburban passenger rail operator has six ambitious strategy points to be reached by the year 2056, one of them is safety and performance.
Following the installation of the automatic train protection system (ATP) on the network, the operator sought an expert training solution incorporating the latest CGI technologies to train its drivers to ETCS level 1 Limited Supervision.
Transurb takes on Ambitious Simulation Project for Sydney Trains
Transurb aims to repeat its past success with TfNSW in Australia and rise to the occasion to provide Sydney Trains with the refurbishment of eight Simulators replicating the Waratah trains. Additionally, the training solution will include the simulation of a second rolling stock (the Oscar train) and two Nano Simulators, giving the metropolitan operator the portability required to bring the training to the trainees wherever needed.
Transurb will replace the actual software with its now-famous R³ simulation management software. Moreover, around 300 kilometres will be recreated including four lines, yards, sheds and maintenance centres.
Furthermore, the provided cloud synchronisation system will connect the simulators databases in multiple training sites across the state. This new project strenghtens Transurb's presence on the Australian market and hopefully points to new potential collaboration opportunities in the future.
For more information regarding this project or our training solutions in Passenger Train Simulators, feel free to contact us at simulator@transurb.com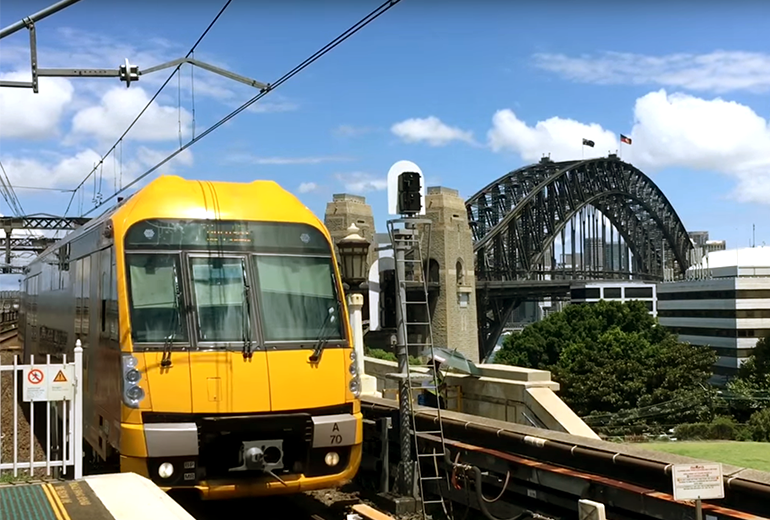 Keywords
Technical Assistance, Regulations, Transport Services