A new simulation room including six state-of-the-art Cab Simulators with interchangeable desks has been delivered to ONCF in Morocco.
To support the development of the Moroccan railway system, we designed a new driving training centre for ONCF. The national operator is thereby able to provide training for its future high-speed and regional trains, to develop and maintain drivers' skills.
The new training centre includes six Cab Simulators with interchangeable instrumentation for three types of rolling stock: RGV, Z2M and E1400. Lightweight, easily mountable and removable: those simulators have been designed to balance accuracy of the driving cab and maximisation of the allocated space.
Furthermore, to familiarise Moroccan drivers with ERTMS, we have configured 100 generic kilometres on ERTMS level 1 and 200 kilometres of accurate tracks on ERTMS level 2. Transurb solution also integrates two instructor stations and observation facilities.
ONCF can count on a variety of services to assist them in their training project such as documentation, training, skills and knowledge transfer, after-sales service and so forth.
You will find pictures of the Moroccan training centre below: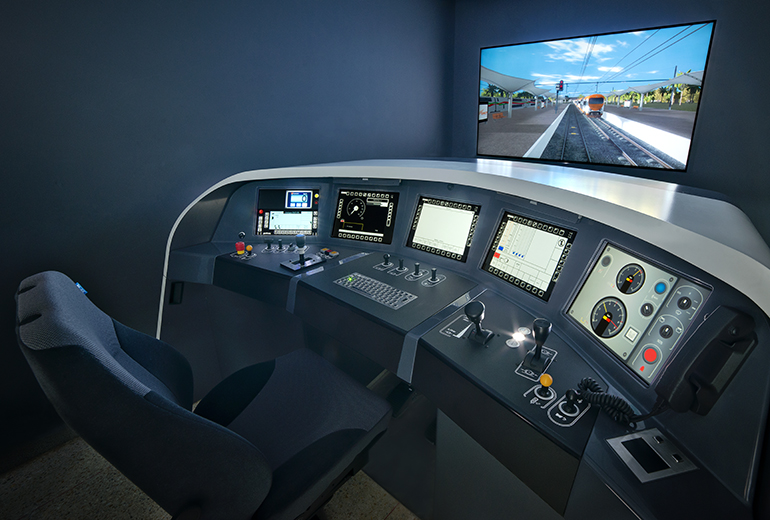 Keywords
Driving Simulator-ERTMS training- ETCS simulation- training solution-Compact Simulator-Train driving simulator-driver training-simulator with interchangeable driving desk-ONCF-Moroccan, Z2M and E1400