Trying one's hand at train driving is now possible for anyone thanks to the two simulators in Train World!
Transurb provided the Belgian exhibition Train World with two futuristic-looking simulators intended for the entertainment of visitors.
Self-defined as a train opera, Train World retraces the history of trains throughout centuries with a look into the future. The exhibition, imagined by the artist François Schuiten, has been set up by the Holding of the National Railway Company of Belgium.
We took part in this consecration of the railway environment by offering an immersion into the current and future world of trains through a fun introduction to the driver profession. The driving simulators have been designed to be easy to use without any training.
The simulators are perfectly integrated within the museum. Their particular appearance, matching the futuristic style of Train World, captivates and arouses curiosity. Moreover, we have been working in collaboration with the artist François Schuiten to line up with the artistic touch of Train World. This cooperation led to the design of the 3D simulation universe including the Schaerbeek station (nearby Train World), the Train World building, an imaginary landscape with urban cities, a futuristic town…
Which better way to be immersed into the world of trains than with a realistic driving experience?
Discover it by yourself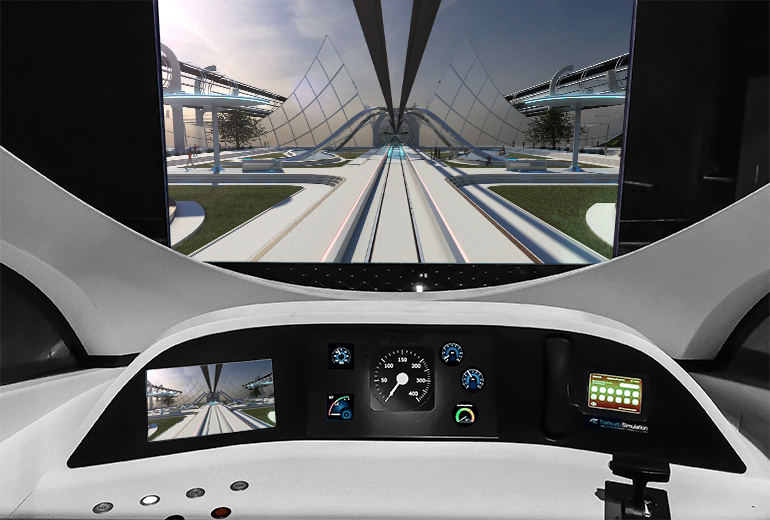 Keywords
Train World-Driving Simulator-Train to drive-Simulator exhibition-simulation solution for entertainment